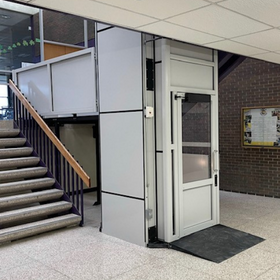 Congratulations to our dealer Access Elevator and Lifts, Inc. for winning the March project of the month! They installed a beautiful 3-stop Genesis Enclosure Vertical Platform Lift at the TAFT Middle School in Cedar Rapids, Iowa. An outdated and troublesome Vertical Platform Lift was recently removed and disposed of by the Access Elevator and Lifts Iowa office and replaced with a Garaventa Lift Genesis Enclosure VPL. The existing lift was distinctive and had two special walkways to allow children to reach the lift from the second and third landings. The images below show the former Vertical Platform Lift which was dismantled by AEL.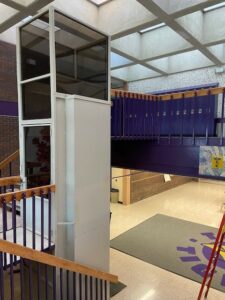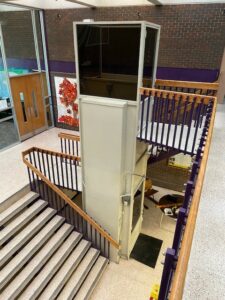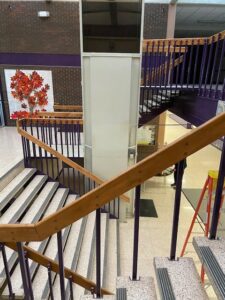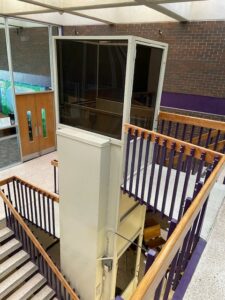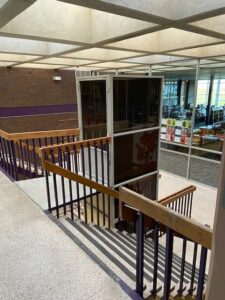 The wonderful Access Elevator and Lifts team collaborated with us to provide the school and school community with a new 3-stop Garaventa Lift Genesis Enclosure VPL featuring a unique walkway designed by our experienced and innovative application engineers. The school liked this idea since they didn't have to worry about fabricating a custom walkway, thanks to our turn-key solution. The pictures below illustrate Access Elevator and Lift's new Genesis Enclosure VPL installation.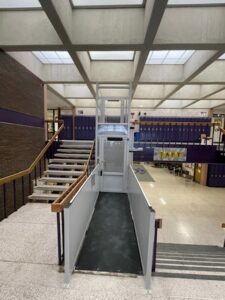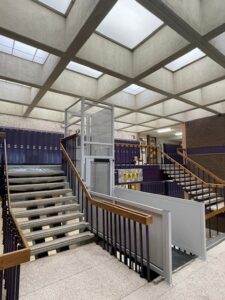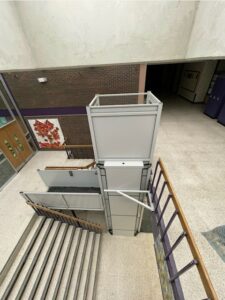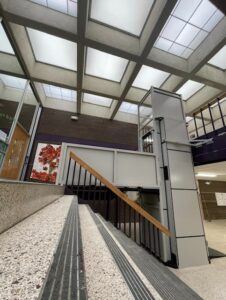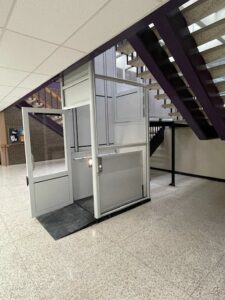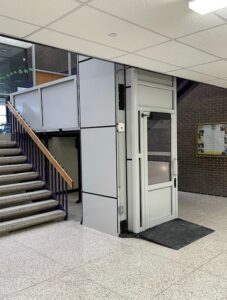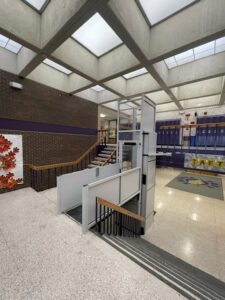 Thank you, Access Elevator and Lifts, Inc., for this wonderful installation and for carrying the Garaventa Lift brand forward!
About the Genesis Enclosure: 
The Genesis Enclosure Model is a vertical platform wheelchair lift that provides access in private or commercial buildings. No shaft construction is needed, and a variety of optional features allow for extensive customization for your individual project.
Highlights
No shaft construction
Modular
Indoor / Outdoor
Aluminium enclosure
Did you install an outstanding lift recently? Do you think one of your projects deserves to be Project of the Month? Send us pictures and a short story of your latest project at marketing@garaventalift.com
Contact us for more information