Service - Garaventa Lift
As any experienced general contractor or home builder can attest, successful subcontractors, like those who specialize in the installation of wheelchair lifts and home elevators, must excel at service and attention to detail. Contractors and builders require timely information and instruction so that when it is time for the lift or elevator to be installed, it can be accomplished safely and efficiently.
Installations of lifts and elevators require the installer to give clear and detailed instructions to ensure the area is properly prepared. These instructions are delivered in the form of detailed, site-specific drawings prepared by Garaventa Lift. These drawings indicate the job name, exactly what dimensions are required, as well as the location of hoistway openings and power requirements. Drawings also list the product specifications and the chosen options.
Garaventa Lift representatives understand what it takes to deliver a successful installation. In every market we serve, we have selected the representatives who best exemplify outstanding customer service. Installation, maintenance and repair technicians benefit from intense factory training. Certification is only issued to those technicians who demonstrate the capability to effectively install, maintain and troubleshoot Garaventa Lifts and Elevators.
Authorized Garaventa Lift product consultants also receive in-depth factory training. These professionals are experts at using lifts and elevators to solve accessibility problems, complying with local code requirements and providing professional project guidance.
Don't take chances with your elevator or lift project. Trust the trained and certified Garaventa Lift representatives serving your area. Not sure who your Garaventa Lift representatives are?
---
Consultation
Our consultants offer you their expertise and assistance in identifying and providing information on the product that best suits your needs. Experts who, for free and without obligation, make a visit to your home to understand your needs and learn about the characteristics of the stairs or other obstacles to be overcome. Our vast network of consultants can carry out inspections and provide free estimates throughout North America. Our consultants will provide you with all the useful information.
Why ask us for advice?
Advice from experienced staff

Free inspection

Estimate without commitment

Presence throughout North America
---
Design
Every solution and every project design are custom-made based on the characteristics of your home, your project and the understanding of your needs and desires.
A dedicated staff can develop customized projects, compact solutions and satisfy your taste in interior design trends by offering customizations in colours and materials.We provide expert designers because we know how important a solution that adapts to your needs and your environment is.
Custom design

Project based on your needs and your design taste

Space-saving project development

A dedicated expert staff next door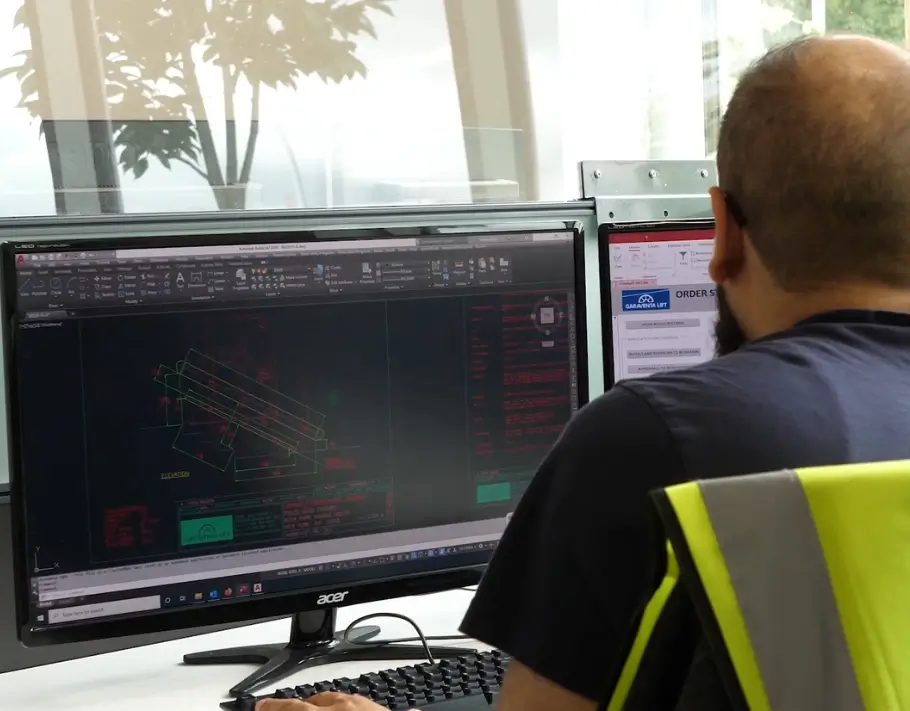 ---
Garaventa Lift Installation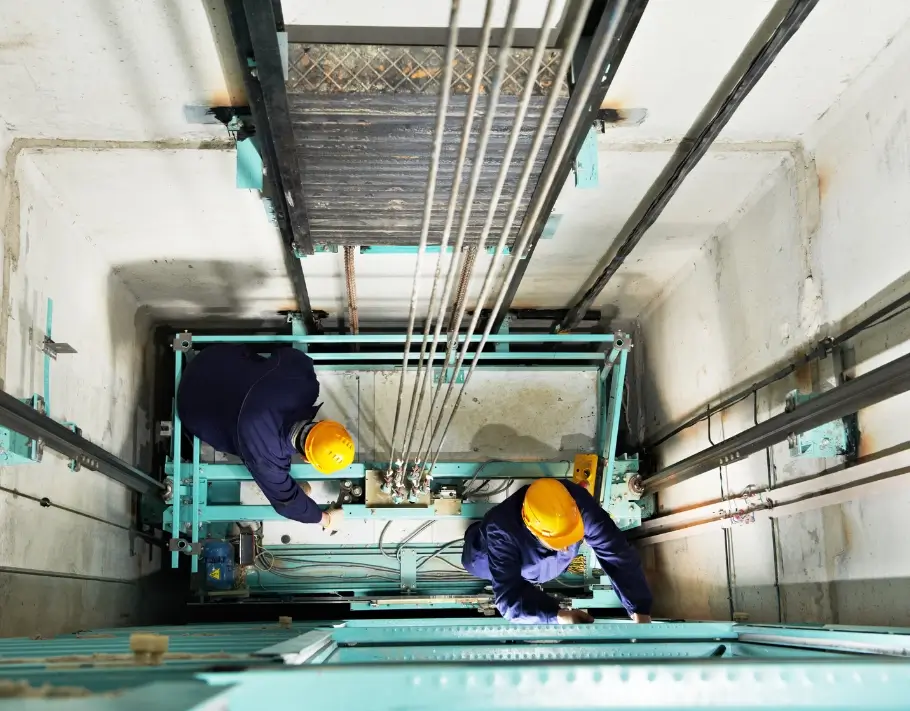 At Garaventa Lift, our customers benefit from the industry's best depth of technical talent. Our network of top notch installation technicians ensures that your lift is installed with great care and attention to detail.
We do not allow installation by unauthorized technicians, even if they are licensed by local authorities for this kind of work. It is our aim to provide the finest customer service available in every market we serve.
Authorized Garaventa Lift Installers Must:
Be licensed by the local authorities to work on elevators and/or lifts

Be trained by Garaventa Lift

Be authorized by Garaventa Lift

Demonstrate excellent customer service
Scheduling an Installation:
Wheelchair lifts, Home Elevators and LULA Elevators are all manufactured to order. They are designed to fit the conditions on the job site and conform to specifications. This means that contractors wishing to include lifts and elevators on their projects should plan ahead. The following is intended as a rough estimate of typical lead times associated with the various stages of a lift or elevator project:
The first step is to contact your local Garaventa Lift representative. They will help to determine how your elevator needs to be configured.

Your representative submits an order to Garaventa Lift for your elevator or lift. Your specific project will be assigned a serial number and it will be designed and configured as per instructions. Allow about 5-7 working days for Garaventa Lift to issue detailed, site-specific drawings to your representative.

If any changes are required, they must be made at this time. Drawings are revised until they show exactly what is desired. Detailed measurements obtained from actual site conditions are required. For the Artira model of inclined platform lift , we require site photos to ensure a proper fit.

Once the drawings are accurate, they are approved by your local Garaventa Lift representative and Garaventa Lift is notified in writing. A target ship date is assigned. Typically, production lead times vary from 6-10 weeks.

After the lift or elevator has been manufactured, it is shipped to your location. Allow about 1 week.

Once the equipment arrives, your local representatives must then schedule the installation. Allow 2-3 weeks.

The time needed for the installation itself depends on the type of equipment being installed and the layout of the jobsite. Many times, home elevator, LULA elevator and Genesis shaftway vertical lift installations will be done in two stages. The General Contractor will be required to complete some finish work around door entrances prior to the second stage. Stage completion usually takes from 3-5 working days. Genesis Enclosure vertical lifts, Genesis Opals and all inclined platform lift installations are normally completed in a single stage.

Typically, lifts and elevators installed in commercial buildings are required to be inspected and permitted by local elevator inspectors. In some jurisdictions, residential installations also require inspections and permits. The time it takes to schedule and perform an inspection varies widely. Usually, this takes 2-3 weeks to accomplish.

The final stage of installation is a training and turnover session. Your local Garaventa Lift representative will show you how to operate the lift or elevator, what to do in case of emergency and how to arrange for regular maintenance and service . Ask about extending your warranty to include 7 years of coverage - the best warranty available in the industry.
---
Garaventa Lift Maintenance
Newly installed Garaventa lifts are provided with warranty coverage for the replacement of parts and materials specified in our manufacturer's warranty documents. The warranty provided is not a preventative maintenance program or service coverage program.
A proper preventative maintenance program is required to maintain the equipment in proper and safe operating condition. Periodic, scheduled, preventative maintenance visits by factory trained licensed technicians are required to conduct necessary cleaning, lubricating, adjusting and minor repairs to ensure that your lift or elevator is kept in proper operating condition. Preventative maintenance will extend the life span of your equipment and minimize costly service work not covered by warranty or maintenance.
Protect Your Investment and Ensure Reliable Operation:
Scheduled Maintenance Planning

Budgeted Maintenance Cost

Automated Maintenance and Service Records

Flexible Coverage

Automatic Renewal

Scheduled Maintenance Planning:

You will know in advance when the required schedule preventative maintenance is due. We provide all the scheduling needed to ensure optimum use of your maintenance dollar.

Budgeted Maintenance Cost:

You will know exactly what your maintenance cost will be because your maintenance is billed on a cycle that you select. No surprises. We set our fee for the duration of the agreement.

Automated Maintenance and Service Records:

All maintenance visits and service work visits are logged into our automated system. Your maintenance record or report is always up to date and available to you upon request.

Flexibility of Coverage:

Tailor the preventative program to suit your needs. Choose monthly, quarterly or semi-annual programs. We will help you select the plan that matches the intensity of the use of your equipment.

Automatic Renewal:

Your preventative maintenance program agreement will renew automatically with no lapses in coverage.
---
Garaventa Lift Repairs
Should you have a need to enlist the services of a technician to repair your equipment, you can rest assured that there is an authorized Garaventa Lift technician serving your area.
Garaventa Lift technicians are trained specifically to diagnose and repair Garaventa Lifts and Elevators. Once they have demonstrated that they are proficient and have passed an in-depth final exam, they are certified to install, maintain and repair Garaventa Lifts and Elevators.
Lift and elevator technicians are also typically licensed to perform work on this type of equipment by the local authorities having jurisdiction. Normally, this is the state elevator inspection agency.
However, just because a technician is a licensed elevator technician does not mean that he or she is familiar with all types of lifts and elevators. It is strongly recommended that owners of Garaventa Lifts and Elevators use factory-trained and authorized Garaventa Lift technicians exclusively to perform repairs and maintenance.
---
Ask us anything regarding services...