Partners and Links
NAHB-LSC (National Association of Home Buiders)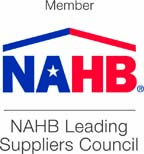 We are affiliated with National Association of Home Buiders and as members of the NAHB's Leading Supplier Council, we present Garaventa Lift accessibility products to builders, architects, home owners and commercial building owners from all over the world.
NAEC - National Association of Elevator contractors

NAEC is an association of elevator businesses serving primarily the interests of independent elevator contractors and suppliers of products and services and promoting safe and reliable elevator, escalator and short-range transportation and promoting excellence in the management of member companies.
AEMA - An Association of Members of the Accessibility Industry
AEMA is an association of persons and entities with an interest in the Private Residence Elevator and Accessibility Equipment industry.