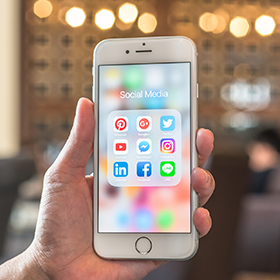 More and more people and companies connect with each other using Social Media, so does Garaventa Lift. We use different Social Media platforms to interact with our clients, dealers and employees. Keep up with the latest Garaventa Lift news, see interesting pictures of our installations and ask us questions.
We would be happy for you to follow us, get inspired by our content and share it with your audience!

All the Social Media channels we're using, are great tools to increase brand awareness and make more people familiar with who we are and what we do. We love to start the conversation, share insights into our company and raise important topics. 

Click on the icons below to explore our Social Media channels and become part of the family!